Could renewable energy be coming to contaminated lands, landfills, and mine sites near you?
Submitted by
Dan Thiede
on Tue, 08/09/2016 - 2:34pm
EPA's RE-Powering America's Land Initiative (RE-Powering) encourages the revitalization and reuse of current and formerly contaminated lands, landfills, and mine sites through the development of renewable energy projects, when such development is aligned with a community's vision for the site. In this way, communities can expand their energy portfolio, make dormant or under-utilized sites productive, and boost their local economy. To learn more about RE-Powering, CERTs interviewed Adam Klinger, who runs the initiative for the EPA's Office of Land and Emergency Management.
---
Why should people consider siting renewable energy projects on contaminated lands?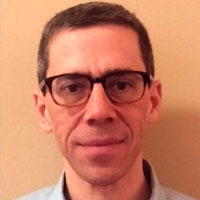 Siting renewable energy projects on formerly contaminated lands, landfills, and mine sites allows communities to make lands with limited other reuse options productive. Focusing renewable energy development on brownfields or Superfund sites gives developers access to infrastructure that is already in place, properties zoned for this type of use and, often, community partners who are eager to see blighted areas put to use. RE-Powering creates a new market for blighted lands, while shifting development pressures away from open space and more pristine lands.

What are the benefits of these projects?

RE-Powering type projects provide environmental, economic, and community benefits. The cleanup and revitalization of contaminated properties ensures the protection of human health and the environment. Renewable energy development can facilitate the cleanup of contaminated lands thereby reducing potential exposure to contamination and turning otherwise blighted or contaminated properties from liabilities to assets. Clean, renewable energy will help lower emissions caused by more traditional, fossil-fuel generated electricity. Renewable energy projects can provide construction jobs and local property taxes to communities seeking to bolster their local economies. Project developers can minimize costs by using existing infrastructure and taking advantage of existing zoning and permitting.
Furthermore, communities often see renewable energy facilities as a positive redevelopment option since they [a] address contamination, if present, during redevelopment; [b] support surrounding property values; © increase tax revenue to support public services; and [d] provide low-cost, clean power to communities.
For more information, please see RE-Powering America's Land's Benefits Matrix which catalogs benefit information from various projects from those directly involved in their development.

What kinds of sites are most suitable for renewable energy development, and are people gravitating toward certain technologies?

There are a number of technologies that can help revitalize formerly contaminated properties. The RE-Powering Tracking Matrix includes 179 installations on 171 sites using solar, wind, biomass, hydro, and geothermal. The Matrix, however, is not a comprehensive list of the all the installations. EPA does not require that this information be submitted to us so the matrix reflects what we have been able to identify as a result of our networks, news stories, etc. Solar and wind technologies are the most common technologies used. The biggest trend has been the development of solar photovoltaics (PV) on municipal solid waste landfills.
Site suitability depends upon several factors including the selected technology, the renewable resource being harnessed (e.g., insolation for solar, wind speed), usable acreage at the site, and distance to transmission and distribution. Regulatory incentives and programs are also important. In fact, regulatory incentives can be the most important driving factor for communities when choosing a reuse option. That's why there are many more facilities in Massachusetts or New Jersey rather than the Southwest, for example, even though the sun is much stronger in the Southwest.

Is this work happening in Minnesota?

EPA is aware of one project in Minnesota—the Hutchinson Landfill where a 400 kW solar PV array was developed on the site of a 1970s era city dump There is optimism that this project will serve as an example for other such RE-Powering projects in Minnesota, especially now that community solar arrangements are growing rapidly. Community solar assists households and business that cannot site renewables on their buildings or properties and formerly contaminated land and landfills, which have limited on-site load themselves, might match nicely with this interest in clean energy. However, we do not require that this information be submitted to us so there could be other projects in Minnesota.

What's the process like for developing these projects?

Renewable energy development proceeds similarly on formerly contaminated and more pristine properties (i.e., screening and feasibility analyses, design and development, construction). Most sites need to be cleaned up before renewable energy can be installed, although there are examples of renewable energy being used to power the necessary cleanup activities (known as green remediation).
Developers and financial institutions less familiar with these kinds of sites may have liability concerns. For entities that have not caused or contributed to past contamination, there are usually ways to clarify and/or limit liability associated with constructing or operating an installation on a formerly contaminated property. Such liability protection varies and is expressed in different ways depending upon the overarching program under which the site is regulated (for example, whether the site is a Superfund site vs. a brownfield vs. a landfill). EPA has issued guidance on these matters and refers people to their state environmental agencies as well, since federal and state liability would need to be considered separately.

What kind of support is

EPA

's RE-Powering America's Land program providing?

RE-Powering seeks to facilitate opportunities for renewable energy installations during the various stages of environmental remediation and reuse by:
Encouraging their use to power cleanups (i.e., greener remediation);
Enabling future installations as part of the site cleanup and closure process;
Identifying sites and screening for renewable energy potential; and
Helping to overcome obstacles and facilitating the implementation of specific projects.
Some specific examples include:
EPA

helps stakeholders identify and screen contaminated lands through its RE-Powering Mapper that contains over 80,000 sites nationwide, constituting over 43 million acres.

EPA

has developed an electronic decision tree tool that guides interested parties through a process to screen sites for their suitability for solar photovoltaics or wind installations.

EPA

has developed a Tracking Matrix to provide information about RE-Powering projects across the county.

EPA

has published case studies that describe the process developers, localities and other stakeholders have pursued to successfully install renewable energy on these sites, and you can also learn more about the Hutchinson, MN solar array on a former landfill.

EPA

has developed a Best Practices for Siting Solar Photovoltaics on Municipal Solid Waste Landfills guide to provide a comprehensive list of attributes and considerations associated with these projects.

EPA

has established a RE-Powering Response Team – a network of professionals across the country for stakeholders to consult regarding developing projects.

EPA

has partnered with the Department of Energy's National Renewable Energy Lab to conduct feasibility studies on sites.

Are there any other resources you'd suggest for groups considering renewable energy projects on contaminated sites?

Please consult the RE-Powering website for additional information. If you have questions, you can also contact me directly: Adam Klinger, Team Lead, klinger.adam@epa.gov, 202-566-0546.

---
Relates to the following technologies
May be of interest to the following communities

Bringing you news about clean energy projects and opportunities happening across the state. Tell your story.

---