Minnesota Renewable Energy Update documents state's renewable energy progress
Minnesota's clean energy progress is continuing at a strong pace!
Overall, renewable energy generated 24.9% of the state's electricity in 2017 compared to 8.4% in 2007, an increase of about 300% in the past decade, according to the most recent Minnesota Renewable Energy Update from the Minnesota Department of Commerce.
Wind alone generated 18.2% of Minnesota's electricity in 2017, and large increases in wind power are expected over the next three years from projects that are already approved and currently under construction or in development. Meanwhile, electricity produced in the state from coal dropped to 39% in 2017 from 59% in 2007. For specific updates on wind and solar and utility plans for expanded renewable energy, read the Minnesota Renewable Energy Update November 2018.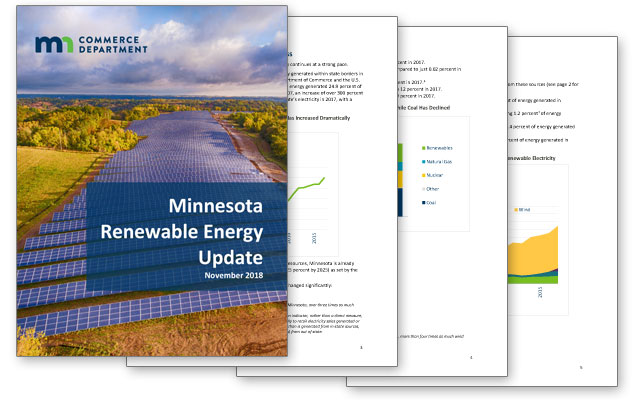 Bringing you news about clean energy projects and opportunities happening across the state. Tell your story.

---