Which USDA Rural Development programs could support for your clean energy goals?
USDA Rural Development offers an array of programs to help improve the economy and quality of life in rural Minnesota. A new Program Summary guide offers an overview of all programs—it's a must-read resource for learning about how your goals and projects could be supported.
What exactly does USDA Rural Development do in Minnesota?
Offer loans, grants and loan guarantees to support essential services such as housing, economic development, health care, first responder services and equipment, and water, electric and communications infrastructure.
Promote economic development by supporting loans to businesses through banks, credit unions and community-managed lending pools.
Offer technical assistance and information to help agricultural producers and cooperatives get started and improve the effectiveness of their operations.
Provide technical assistance to help communities undertake community empowerment programs.
Help rural residents buy or rent safe, affordable housing and make health and safety repairs to their homes.
You can peruse the guide below or download it here to dig into the details.
Visit USDA Rural Development's website to learn more >>
USDA

NRCS

EQIP

applications due August 19th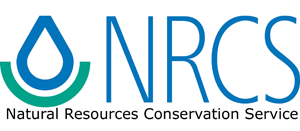 USDA Natural Resources Conservation Service (NRCS) Environmental Quality Incentives Program (EQIP) helps farmers evaluate energy saving opportunities and provides financial assistance to help make energy upgrades happen. EQIP requires an audit first, which the program pays for most, if not all, of it. After the audit, you can apply for financial assistance for any recommendations in the audit.
Get an application in to receive a 100% cost-covered, comprehensive energy audit of your barn operations. If you already have an audit under your belt, see if it is eligible for moving forward to get some of your audit's recommendations cost-shared by

NRCS

EQIP

.
Stop by your local

USDA

office to work on an application—the field office staff are always willing to get through the paperwork with you!

EQIP

applications are accepted on a continuous basis with application cut-off dates, the closest of which is August 19, 2016.
---
Relates to the following technologies
May be of interest to the following communities

Bringing you news about clean energy projects and opportunities happening across the state. Tell your story.

---