Holiday Light Recycling 2010-2011
This program is now run by counties and vocational centers.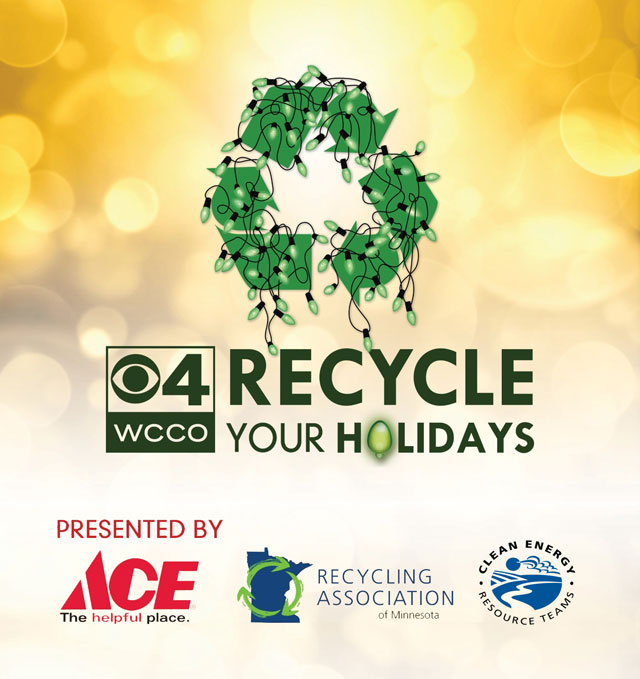 ---
Holiday Light Recycling – Winter 2010-2011
CERTs worked with the Recycling Association of Minnesota to help Minnesotans recycle their old holiday lights instead of throwing them away. Minnesotans were encouraged to drop off their old, broken holiday lights at any participating Ace Hardware or the WCCO TV Plaza during the holiday season. A map of all participating drop-off locations was provided by CERTs on their website. The WC CERT also provided seed grant funding to support the recycling preparation done at the Adult Training and Habilitation Center.
Impact

1.5 million kWh



$120,000



180,000


Past Campaign Resources