Gobbling Up Savings: LED Lighting in Turkey Barns
From January 2014 through August 2015,

CERT

s helped turkey farmers reduce energy use by upgrading to

LED

lighting in their barns.

Switching from high pressure sodium or incandescent lighting to

LED

lighting presents the greatest savings opportunity. Local and federal funding is available to help Minnesota poultry farmers move forward with on-farm lighting retrofits.

CERT

s helped turkey farmers understand and apply for these funds.

Read a press release recap of the effort >>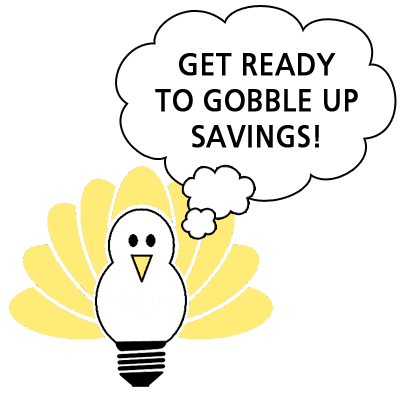 CERT

s is helping turkey farmers reduce energy use by upgrading to

LED

lighting in their barns.
Switching from high pressure sodium or incandescent lighting to LED lighting presents the greatest savings opportunity.
Local and federal funding is available to help Minnesota poultry farmers move forward with on-farm lighting retrofits. CERTs is here to help you as a turkey farmer understand and apply for these funds.
Check out the resources below to learn more about LED lighting and available funding, and fill out a form to request assistance when you're ready!

Steps You Can Take to Get Started
Learn about

LED

lighting for poultry barns
Reduce energy use and save money by upgrading to LED lighting in your barns. Switching from high pressure sodium or incandescent lighting to LED lighting presents the greatest savings opportunity.
Watch a short video
Read about past events to view photos of

LED

lighting and presentations on funding

LED

lighting for poultry
Review a 2-page summary or the full report of a study of 23 turkey barns that installed

LED

lighting in Minnesota

| | |
| --- | --- |
| | Take an inventory of existing lighting |
Barns with mostly incandescent or high pressure sodium light bulbs currently are your best bet for an upgrade.
Write down the types (e.g., incandescent,

CFL

, high pressure sodium), quantity, and power consumption (in watts) of each bulb type as you walk through your barns

| | |
| --- | --- |
| | Run the numbers |
The project should make good economic sense for your business before any incentives.
Use this calculator to determine the energy costs of your existing lighting technology and compare it to

LED

lighting technology (If you're switching from incandescent to

LED

, assume 12 W for the proposed system. If you're switching from high pressure sodium to

LED

, be sure to add the ballast energy use (40 W typically) onto the bulb's energy use, assume 54 W for the proposed system. For just ball park numbers, assume $45 to upgrade each fixture.)
Or… Complete the calculations on our Action Steps handout.

Get help from

CERT

s
CERTs can answer questions about LED lighting for turkey barns and will guide you through the three funding options available for barn lighting retrofits.
| | |
| --- | --- |
| | Get available rebates from your electric utility |
CERTs can help you connect with your electric utility to be sure you get all the rebates ($$$) you can.
When you note your electric utility on this form on our website, we will send you relevant rebate information from your utility
View the funding comparison chart list to see how utility rebates compare to federal funding

Decide which

USDA

funding you want to pursue, if any
The two federal funding programs suggested to you through this campaign have significant differences. We've done our best to layout the key considerations for you in this funding comparison chart.
Note: The audit through EQIP can be used as the energy evaluation for any of the three funding options (utility rebates, EQIP project funding, REAP grants or loans). The cost of the audit is generally covered in full by NRCS (it's nearly free!).
Get started with

USDA

NRCS

EQIP
USDA Natural Resources Conservation Service (NRCS) Environmental Quality Incentives Program (EQIP) helps farmers evaluate energy saving opportunities and provides financial assistance to help make energy upgrades happen. EQIP requires an audit first, which the program pays for most, if not all, of it. After the audit, you can apply for financial assistance for the lighting project or any other recommendations in the audit.
EQIP applications are accepted on a continuous basis. See your local NRCS office. The application cut-off dates in 2014 are: October 17, November 14, and December 19.
Get started with

USDA

RD

REAP
Rural small businesses and agricultural producers can apply for grants and guaranteed loans to fund energy efficiency improvements or renewable energy systems through USDA Rural Development (RD) Rural Energy for America Program (REAP).
Grant applications due April 30, 2015 and June 30, 2015. Submit guaranteed loan applications anytime.
Video on

LED

lighting in turkey barns
This segment from Farm Connections features the Zimmerman Farms and their LED lighting retrofit project.

Click here to watch the full episode of Farm Connections

Fritz Ebinger
612-626-1028
ebing007@umn.edu
Alexis Troschinetz
612-626-0455
alexis@cleanenergyresourceteams.org
Download a poster to hang up around your community >> Print on legal size paper using "Fit to Page" setting. Fold flyer just under the dark blue "Take a slip" section from each side several times. Use scissors to cut along vertical dashed lines on the lower part of the poster. These steps will make it easy for folks to tear of the little slip and take it with them.

Nearly 40 people, including several local turkey farmers from central Minnesota, gathered at Lake Region Electric Cooperative in Pelican Rapids on December 3, 2014 to learn about LED lighting options, funding options, and solar air heating technologies. The event, dubbed "Toasty Turkeys" was a big success. Click here to see event recap, presentations, video, and photos >>
---

The Minnesota Project served as a panelist in the Energy Sustainability with an Eye on the Future session at the 2014 Summer Conference of the Minnesota Turkey Growers Association in Alexandria on June 19, 2014. Attendees learned about LED lighting for turkey barns, outcomes from a study on 23 barns with LED lighting, and learned about utility and federal funding options to get LED lighting in turkey barns.
Click here for a PDF of the presentation >>
Click here for a photos of the conference >>

CERTs shared this opportunity at the Midwest Poultry Federation Convention in Saint Paul on Wednesday, March 19 and Thursday, March 20 at the University of Minnesota Extension Booth. Learn more >>
---

The West Central Clean Energy Resource Team (WC CERT) and The Minnesota Project presented an educational program on how to pursue funding to support an LED lighting retrofit project on Thursday, March 13, 2014 from 11:30 a.m. to 2:00 p.m. at the Life Center Auditorium of MinnWest Technology Campus in Willmar. Attendees learned about LED lighting for turkey barns, heard candid farmer feedback on this type of retrofit, and learned about utility and federal funding options to get LED lighting in turkey barns. Click here to see event recap, presentations, video, and photos >>
---

The Rural Energy for American Program (REAP) from USDA Rural Development is a funding opportunity for renewable energy and energy efficiency programs for farmers and rural small businesses. We held a webinar to walk participants through the 2014 USDA Rural Development REAP funding cycle and example project ideas.
Click here to view webinar video and presentations >>
Successful Farming Radio December 9, 2014 – radio interview
MN Turkey Growers Association's WingTips eNewsletter August 21, 2014 – campaign promo
MN Turkey Growers Association's WingTips eNewsletter August 8, 2014 – reminder of

EQIP

funding deadlines
MN Turkey Growers Association's WingTips eNewsletter July 11, 2014 – reminder of

EQIP

funding deadlines
MN Turkey Growers Association's WingTips eNewsletter July 3, 2014 – announcement of

EQIP

funding deadlines
MN Turkey Growers Association's WingTips eNewsletter May 23, 2014 – Report on

LED

lighting in poultry barns
MN Turkey Growers Association's WingTips eNewsletter May 9, 2014 – announcement of

USDA

REAP

Funding
Looking for savings in the turkey barn – by Carolyn Lange, West Central Tribune on March 24, 2014
MN Turkey Growers Association's WingTips eNewsletter April 4, 2014 – summary of the

CERT

s event in Willmar
MN Turkey Growers Association's WingTips eNewsletter February 28, 2014 – announcement of the

CERT

s event on March 13 in Willmar